Full Moon Poya Day Activities

Monthly Meditation Retreats

Atavisi Buddha Puja

Sath Budu Wandana
Vesak Celebration

Poson Pinkama

Sri Lankaramaya Katina Maha Pinkam
Full Moon Poya Day Activities
Regarded as the day which culminates the month in the traditional Buddhist calendar, the 'Full Moon Poya Day' is of special significance to Buddhists all over the world. Due to this, Full Moon Poya Days mark high importance in the religious life-styles of Buddhists. Some countries, including Sri Lanka, have declared 'Full Moon Poya Days' as statutory holidays as an encouragement for individuals to engage in religious activities on this special day.
There are many activities widely practised on Full Moon Poya Days, in particular the 'Observance of Eight Precepts' (Ata Sil / Attanga Seela); programs to pay homage to Buddha, Dhamma and Sangha; and other Dhamma sermons and discussions. At Sri Lankaramaya, a day-long Ata-Sil Program is held on a Sunday preceding Full Moon Poya day in every month.
The sil programme starts at 8.00 in the morning and finishes at 5.00 in the afternoon. Some of the regular devotees commence the programme at 6.00 in the morning. The days programme consist of meditation sessions, dhamma discussions, dhamma sermons, Pirith sajjayana and Buddha Pujas. Generally the programme is conducted by the resident monks. Dahawal danaya and gilanpasa are offered to the participants by dayakas who may commemorate or celebrate a specific event on that day. Devotees who want to offer a meal (danaya) to sil participants, please contact the venerable monks or a member of the religious committee to get more information.
Please click Notice Board for details of Full Moon Poya Days and the dates that Ata-sil is observed at Sri Lankaramaya.
Monthly Meditation Retreats
Monthly two day meditation retreats are conducted by Ven. Jinalankara Thero, Chief Incumbent Thero of Dhamma Gavesi Meditation Centre, Wellington. The meditation retreat is normally conducted during a weekend and start at 8.00 am and finishes at 5.30pm on both days. This program also include conducting abhidhamma lessons from 1.00 pm to 3.30 pm. Please click Notice Board for details of Retreat Days and details of programs.
In addition to monthly meditation retreat, there are other meditation classes, sessions and retreats conducted mainly by the resident venerable monks.
Buddha Puja (Offerings as a respect to Buddha)
Gilanpasa Buddha Puja is a regular and a common religious practice in Buddhist temples. This offering is undertaken with an immense amount of respect and devotion. The very first share of the dana is offered to Buddha which is considered to be the most sacred offering amongst all offerings of dana, followed by chanting of stanzas. At Sri Lankaramaya, Buddha Puja is offered preceding the Heel Dana (breakfast), Dahaval Dana (Lunch) and Evening Gilanpasa (liquid meal in the evening) in the sacred Budu Medura. Should a dayaka wish to have a Buddha Puja to invoke blessings in connection with a specific purpose or event, a preferred date can be reserved by contacting the Chief Incumbent Thero .
The beautiful and large Buddha statue was brought to New Zealand from the Paramadhamma Chethiya Pirivena in Ratmalana, Sri Lanka by a devoted family living in Auckland in early October 2000.The crate was brought to the Vietnamese Temple in Otahuhu and was opened in the presence of a gathering of Sri Lankan devotees while priests were chanting. Then it was donated to the Sri Lankaramaya on the 4th of November 2000.
Atavisi Buddha Puja
This a special puja to pay homage to 28 Buddhas, who had attained supreme Buddhahood in the past including our blessed one, the Goutama Budda. This highly meritorious Puja is conducted with the participation of a large number of devotees.
Sath Budu Wandana
This is a puja organised for offering homage to seven Buddhas who attained supreme Buddhahood during last 100 eons (Kalpa).
Vesak Celebration
Vesak is the most important event in the Buddhist calendar of events. Vesak full moon day is regarded as the day prince Siddharta was born, attained supreme Buddhahood and passed away (nibbana). So the whole month of May is full of various religious activities covering both conduct (amisa) and practice of dhamma. Buddhists associated with Sri Lankaramaya has no exception.
With the spiritual leadership of the chief patron monk and other monks, Sri Lankaramaya organise various religious activities for one week (Wesak sathiya) to mark the Vesak celebrations. During this week, the temple is beautifully decorated with flags and lighting and many programs of religious significance are conducted daily with the participation of many devotees.
Poson Pinkama
Poson celebrates the introduction of Buddhism in our motherland by Arahat Mahinda Maha Thero exactly 2314 years ago during the reign of King Devanampiyatissa. On Poson full moon day, Mihintale, the spot where the momentous encounter between Arahat Mahinda Thero and King Devanampiyatissa took place receives the attention of large number of devotees. Apart from observing eight percepts and other religious activities, processions (Mihindu perehara), pandols and lanterns are the common activities in different parts of the country on Poson day. Keeping this tradition, Sri Lankaramaya organized several events to commemorate Poson.
As in Wesak Sathya, Poson Poya also celebrated at Sri Lankaramaya Temple for one week with many programs of religious significance such as daily Gilanpasa Buddha Puja, special Buddha Puja, Meditation retreat, Dhamma Sermons and Ata Sil program etc.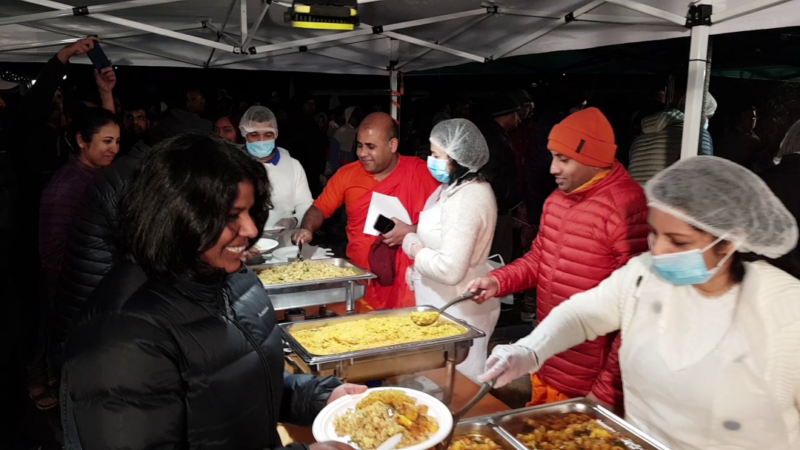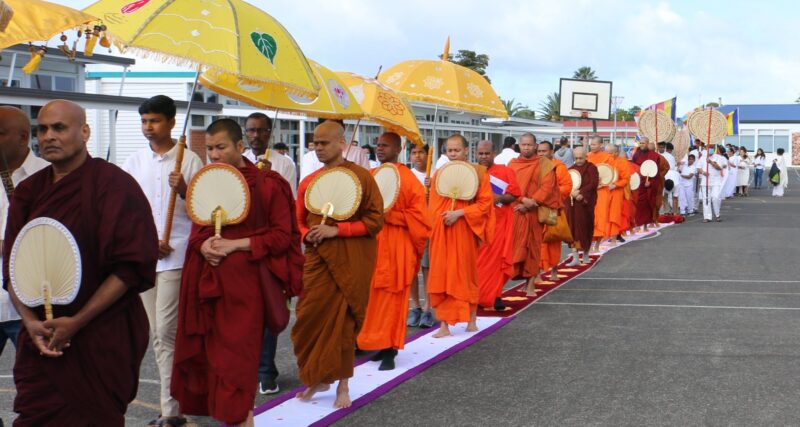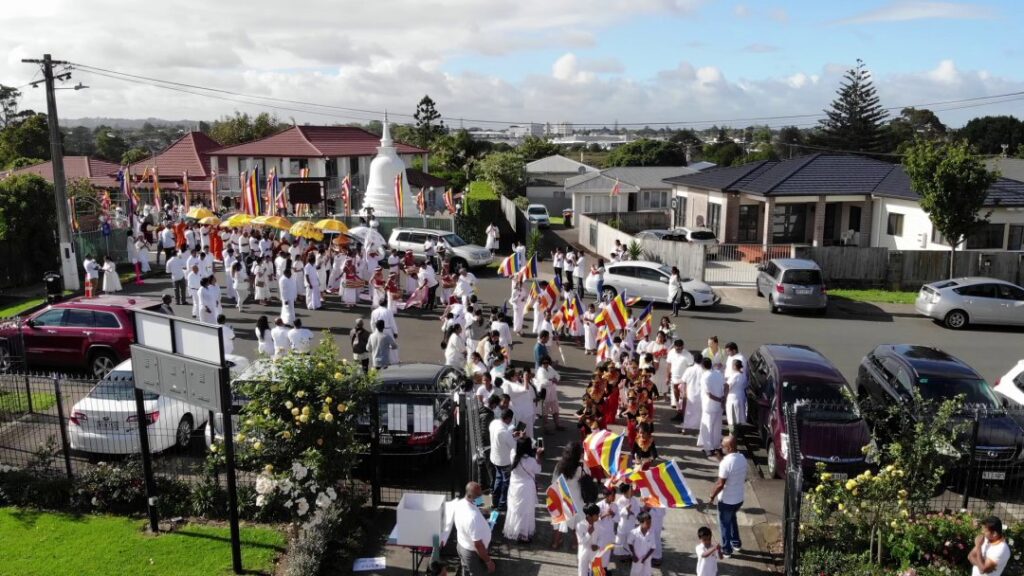 Sri Lankaramaya Katina Maha Pinkama
Katina Maha Pinkama is the one of the most important annual events conducted by Sri Lankaramaya Temple attended by large number of devotees. Katina Pooja is a long standing religious ceremony conducted in all the countries where Theravadhi Buddhism prevails. Katina Pinkama ceremonies are performed in Buddhist Temples during the period from Vap full moon Poya day to Ill Full Moon Poya day. In the words of Buddha this is the most noble religious activity for Buddhists in which limitless merits are accumulated!