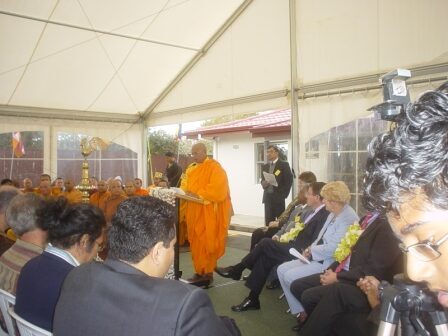 One of the most important activities that took place in the short history of Sri Lankaramaya was the ceremonial opening of the new building complex on Saturday the 10 May 2008, by Rev. Hon John Bank, The Mayor of the Auckland City.
Auckland City Council, ASB Community Trust and Lottery Community Facility Fund have been very supportive towards the construction of the new building complex.
Their community grants have been significant, and have been able to supplement the collection of donations received from the community and funds collected from various fund-raising activities. Auckland City Council's grant was given under their Facility Partnership Funding, which promotes the use of the Facility by the community. The complex comprises of the Community and meditation Hall, Library and Learning Centre for youth with a Library. Community Hall and the related amenities also provide a place for community meetings etc.