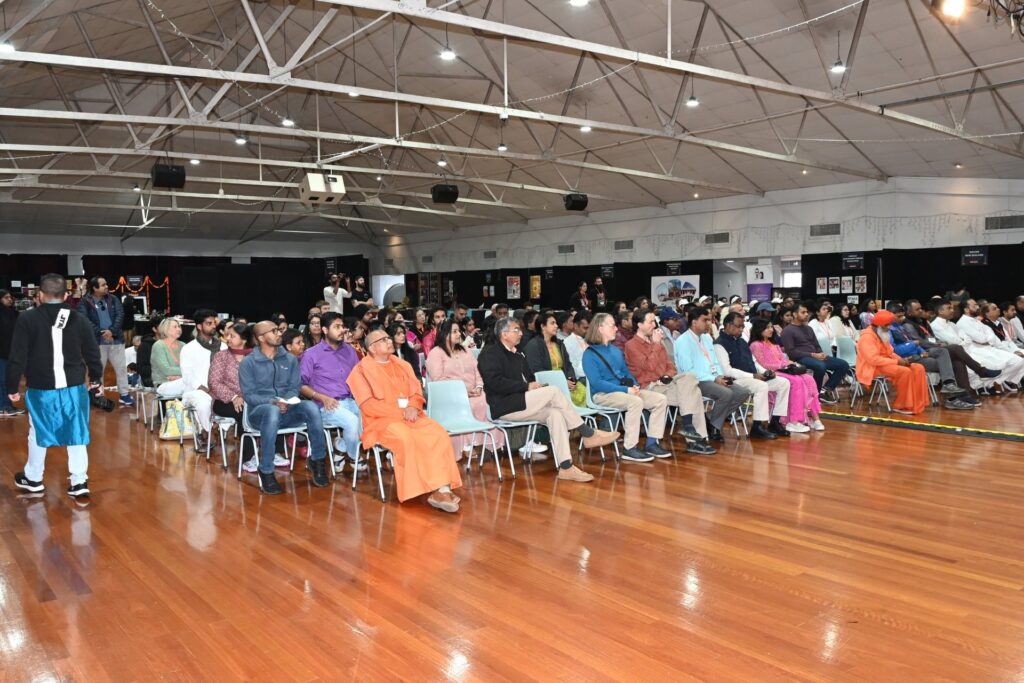 DharmaFest served as a platform for various Dharmic communities, including Hindu, Jain, Buddhist, and Sikh, to come together and showcase their unique contributions to Aotearoa New Zealand. The event emphasized unity, pluralism, and harmonious coexistence. It featured traditional prayers, blessings, and engagement with spiritual representatives from these communities.
The event was open to the public, offering an opportunity for attendees to explore stalls and experience aspects of ancient diverse cultures, arts, crafts, yoga, meditation, and ayurveda. DharmaFest was family-friendly, promoting a smoke-free, alcohol-free, and meat-free environment, and approximately 1,000 people attended the event.
Sri Lankaramaya has been an active participant in this event since last year. Here are the highlights of DharmaFest 2023, which took place on September 9, 2023, at the Mahatma Gandhi Center.